THPG Risk Management Conference - Swimming with the Sharks VIII
Target Audience
This interprofessional activity is designed for Texas Health Physicians Group (THPG) physicians, physician assistants and advanced practice registered nurses. We also invite THPG practice managers to attend. 
The THPG Risk Management team has developed an annual conference surrounding the content areas of risk and legal issues that primary care providers see on a regular basis. THPG continually adds many providers and staff. This conference will address risk issues that are an ongoing problem to a wide audience.
Learning Objectives
Upon completion of this educational activity, participants should be able to:
THPG Professionalism Program
Describe the purpose of the THPG professionalism program
Distinguish the two parts of the program and how the events are scored and addressed
Gain perspective on the impact of the program since inception
Describe how the program can affect interprofessional collaboration
Human Trafficking
Discuss different types of human trafficking and their local, statewide and international prevalence
Identify potential signs of human trafficking in victims who present for care in a medical setting
Explain who should participate in a multi-disciplinary care model for victim identification and recover
Discover immediate healthcare needs of identified victims
Develop the ability for trauma-informed response
Describe available resources for victim service and aftercare
Describe how to improve patient care through interprofessional problem-solving and collaboration
Pain Management and the Prescribing of Opioid Pain Medication
Describe the difference between acute pain treatment plan and chronic pain treatment plan
Define the Texas Medical Board (TMB) rules regarding pain management and the prescription of opioids
Define requirements for in-person vs virtual visits in managing patients receiving controlled substances
Apply knowledge of controlled substance management through review of clinical presentation examples
Discuss the interdependence between physicians and clinicians when caring for patients who are prescribed controlled substances, to balance the ethical dilemma the provider undertakes in pain relief vs substance abuse
Fireside Chat Forum – Staying Legal with Health Insurance Portability and Accountability Act (HIPAA)
Define the basic rules of HIPAA and how it applies in legal/ethical issues
Define when it is permissible to release protected health information (PHI) without patient authorization
Apply knowledge of basic HIPAA rules and regulations through gamification with Jeopardy HIPAA rounds
Improve the integrity of PHI through enhanced interprofessional team communication 
Documentation of Controlled Substance Prescribing/Management
Define when it is necessary to require patient to have a controlled substance agreement (CSA), urine drug screen (UDS) and document Narxcare check in electronic medical record (EMR)
Discuss TMB documentation requirements associated with prescribing and management of controlled substances
Define when it is permissible to dismiss a patient related to controlled substance prescribing and management
Explain the legal ramifications of failure to document controlled substance prescriptions and management
Determine how interprofessional teams can communicate to effectively meet the requirements of controlled substance prescribing, management and documentation
Sheraton Arlington Hotel
1500 Convention Center Dr.
United States
Surround yourself with iconic attractions at Sheraton Arlington Hotel, located in the Entertainment District of Arlington, TX. Our hotel is centrally located on Convention Center Drive adjacent to the Arlington Convention Center, making us ideal for event attendees. We are also a short distance from top Entertainment District attractions like Six Flags Over Texas, Globe Life Park, AT&T Stadium, Texas Live! and Hurricane Harbor. After a day of meetings or sightseeing, retreat to your spacious, modern hotel suite with natural light and plush bedding. Fuel up for your day with Starbucks® coffee at The Market Place, our convenient shop, and wind down with a casual dinner at our on-site restaurant, Parkside Bar & Grille. During your stay in Arlington, keep to your fitness routine in our 24-hour fitness center with cardiovascular equipment and free weights. Whether you're here for a riveting event in our updated venues or riding roller coasters all day, find your thrill at Sheraton Arlington Hotel. 
Travel
Complimentary On-Site Parking
Electric Car Charging Station
Susan Blume, M.S.N., R.N., CEN, Emergency Department Clinical Educator, Texas Health Resources, Arlington, Texas
Susan Blume, MSN, RN, CEN has 46 years of emergency nursing experience in staff, supervision, and management positions. She is employed at Texas Health Resources as an Emergency Department Clinical Educator in Clinical Learning. Susan has a Master of Nursing in Nursing Education from the University of Texas at Arlington. 
She has volunteered for Unbound North Texas, an anti-human trafficking organization, teaching health care professionals how to identify and respond to human trafficking since 2017. Susan is a graduate of the TCU Fellowship in Evidenced Based Practice. Her project was on Identifying Human Trafficking Victims in the Emergency Department and her poster won the Silver Award.
She was nominated for the 2019 Rose Award for emergency nursing excellence at Texas Health. She received the 2019 Northeast Tarrant Chamber of Commerce Hometown Hero Award.  She has been recognized as one of DFW's Great 100 Nurses. Susan presented at the National Emergency Nursing Association Conference on Human Trafficking. She was featured in a CBS11 news report about human trafficking.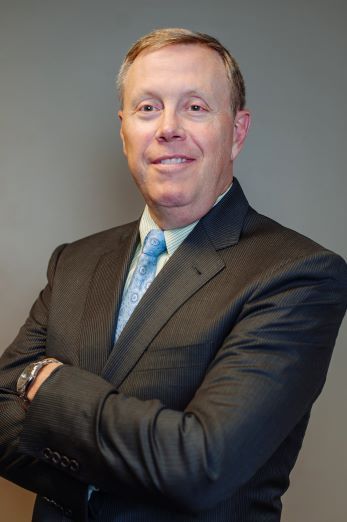 Kenneth Braxton, Jr., J.D., Assistant General Counsel, Texas Health Resources, Arlington, Texas
Ken Braxton has been a health care attorney for the past 35 years.  He was in house litigation counsel and adjunct professor for the Texas Tech Health Sciences Center, as well as faculty at the Texas Tech Law School where he taught Medical Negligence and Health Law. 
He has tried over 100 medical negligence cases as first chair and defended over 1,000 cases for health care providers before the Texas licensure boards.  For the past 11 years, he has been an Assistant General Counsel for Texas Health Resources, with primary responsibility for representation of Texas Health Physicians Group, a physician organization with over 1,000 primary care and specialty providers.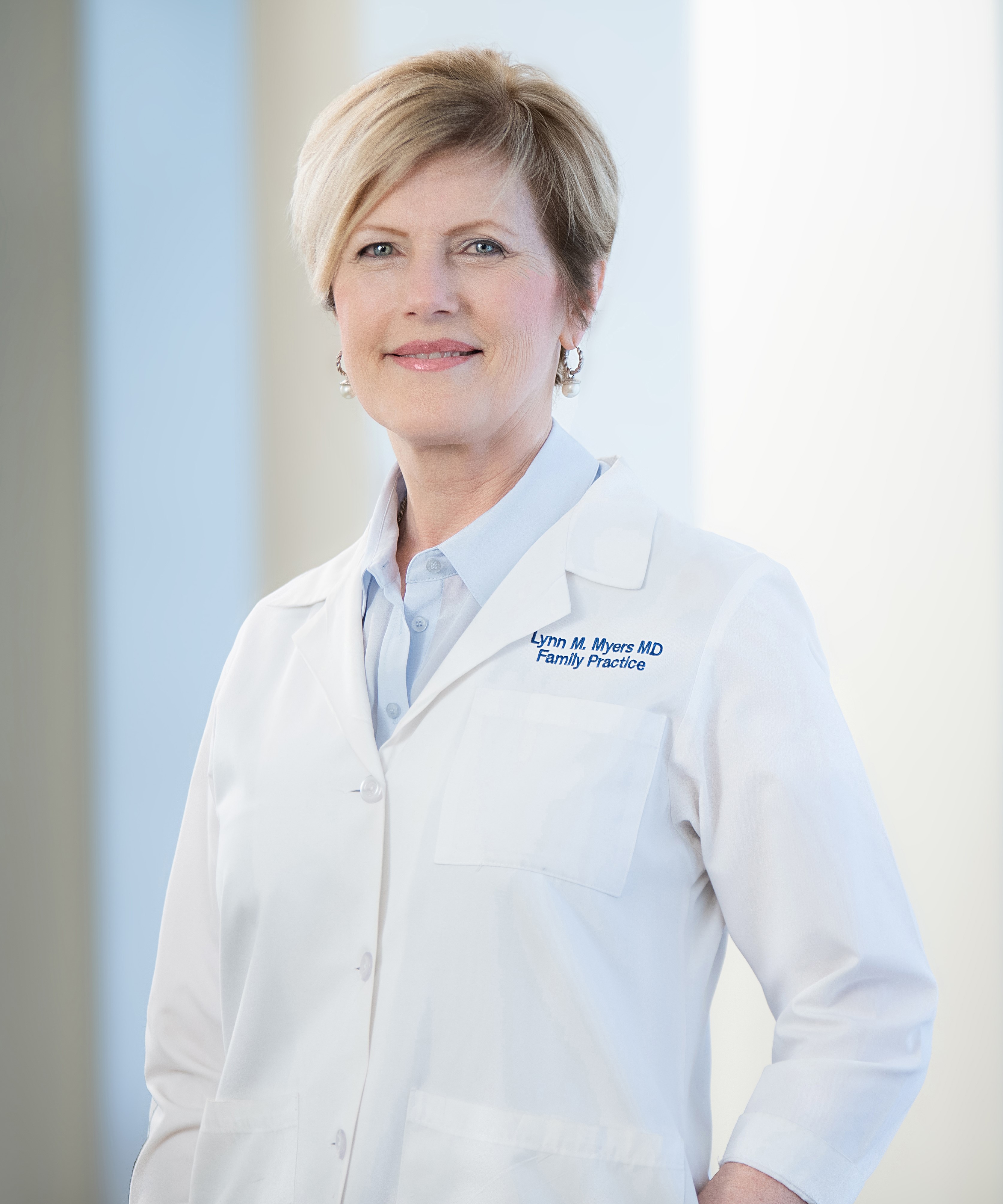 Lynn Myers, M.D., CPC, CHC, Sr. Vice President; Chief Medical and Quality Officer, Texas Health Physicians Group, Arlington, Texas
Dr. Lynn Myers is a Family Physician. Dr. Myers was in private practice for twenty years before moving into an administrative role for Texas Health Physicians Group. She takes great pride in building and leading diverse interdepartmental teams to accomplish strategic initiatives in well being, professionalism, quality, safety and compliance.
Primary in her priorities is performance improvement in ambulatory quality in both the ACO realm, CMS reporting and helping individual providers meet quality and outcomes goals for their patients. She is also a driver of well being within the physician group, utilizing collegiality forums, interactive online tools and in-person strategies to create an intentionally good place to work within the physician group.
Dr. Myers also leads the organization's clinical care goals, including strategies for addressing disparities in health care, access to care, and emerging diseases.
Dr. Myers has been instrumental in Texas Health's journey to High Reliability.  She has coordinated the leadership education on high reliability as well as the education of frontline staff in the ambulatory setting and continues to reinforce the use of high reliability leadership principles and use of error prevention tools. 
Dr. Myers is a committed to documentation improvement and is certified in Healthcare Compliance. She works to help physicians improve their documentation to confidently support the levels of service and diagnoses reported for reimbursement, and to allow electronic capture of clinical data for quality monitoring.
Lynn Myers, MD is currently, Sr. Vice President, Chief Medical and Quality Officer at Texas Health Physicians Group.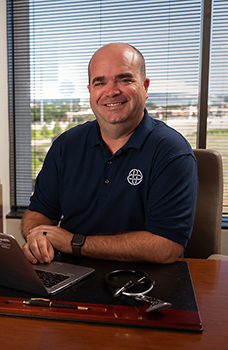 Todd Richwine, D.O., M.S., FAAFP, Chief Medical Informatics Officer; Family Practice Physician; Associate Professor; Texas Health Physicians Group, TCU/UNTHSC School of Medicine, Fort Worth, Texas
Since 2018, Dr. Richwine has led and assisted in planning, coordinating and overseeing the electronic health record (EHR) and other information technology solutions which providers and clinicians use within THPG.
As a member of Physician Comp Committee, he was also an integral part of the development and deployment of all improvements and modifications to the primary care provider reimbursement structure. In an effort to meet the needs of the community, the providers and prepare for future changes in health care, this committee recently launched the latest version of the Physician/APP salary index including traditional guaranteed salary, wRVU-based salary and an innovative panel model.
Dr. Richwine began his career as a physician at THPG in 2011. Along with providing patient care, he also worked as the physician champion for THPG. As the physician champion, he was the primary Epic physician builder who oversaw the Ambulatory PAC committee and helped leadership in the Epic Refuel. In addition, Dr. Richwine worked to improve the CareConnect One EHR experience for providers and assisted with their training.
He earned his undergraduate degree at Baylor University and earned a masters in integrative physiology at the UT- Houston Graduate School of Biomedical Sciences. In 2000, he received his Doctor of Osteopathic Medicine at the University of North Texas Health Science Center - Texas College of Osteopathic Medicine in Fort Worth and completed his post graduate residency at the St. Louis University-Forest Park Hospital.
Outside of work, he enjoys spending time with his family, traveling, attending his children's' sporting events and playing golf.
Available Credit
5.00

AAPA Category 1 CME credit

Texas Health Resources has been authorized by the American Academy of PAs (AAPA) to award AAPA Category 1 CME credit for activities planned in accordance with AAPA CME Criteria.

This activity is designated for 5.00 AAPA Category 1 CME credit(s). PAs should only claim credit commensurate with the extent of their participation.

5.00

AMA PRA Category 1 Credit™

In support of improving patient care, Texas Health Resources is jointly accredited by the Accreditation Council for Continuing Medical Education (ACCME), the Accreditation Council for Pharmacy Education (ACPE), and the American Nurses Credentialing Center (ANCC) to provide continuing education for the healthcare team.

The Texas Health Resources designates this live activity for a maximum of 5.00

AMA PRA Category 1 Credit

™. Physicians should claim only the credit commensurate with the extent of their participation in the activity.

5.00

Attendance

5.00

Nursing Contact Hour(s)

In support of improving patient care, Texas Health Resources is jointly accredited by the Accreditation Council for Continuing Medical Education (ACCME), the Accreditation Council for Pharmacy Education (ACPE), and the American Nurses Credentialing Center (ANCC) to provide continuing education for the healthcare team.