THPG Risk Management Conference - Swimming with the Sharks VII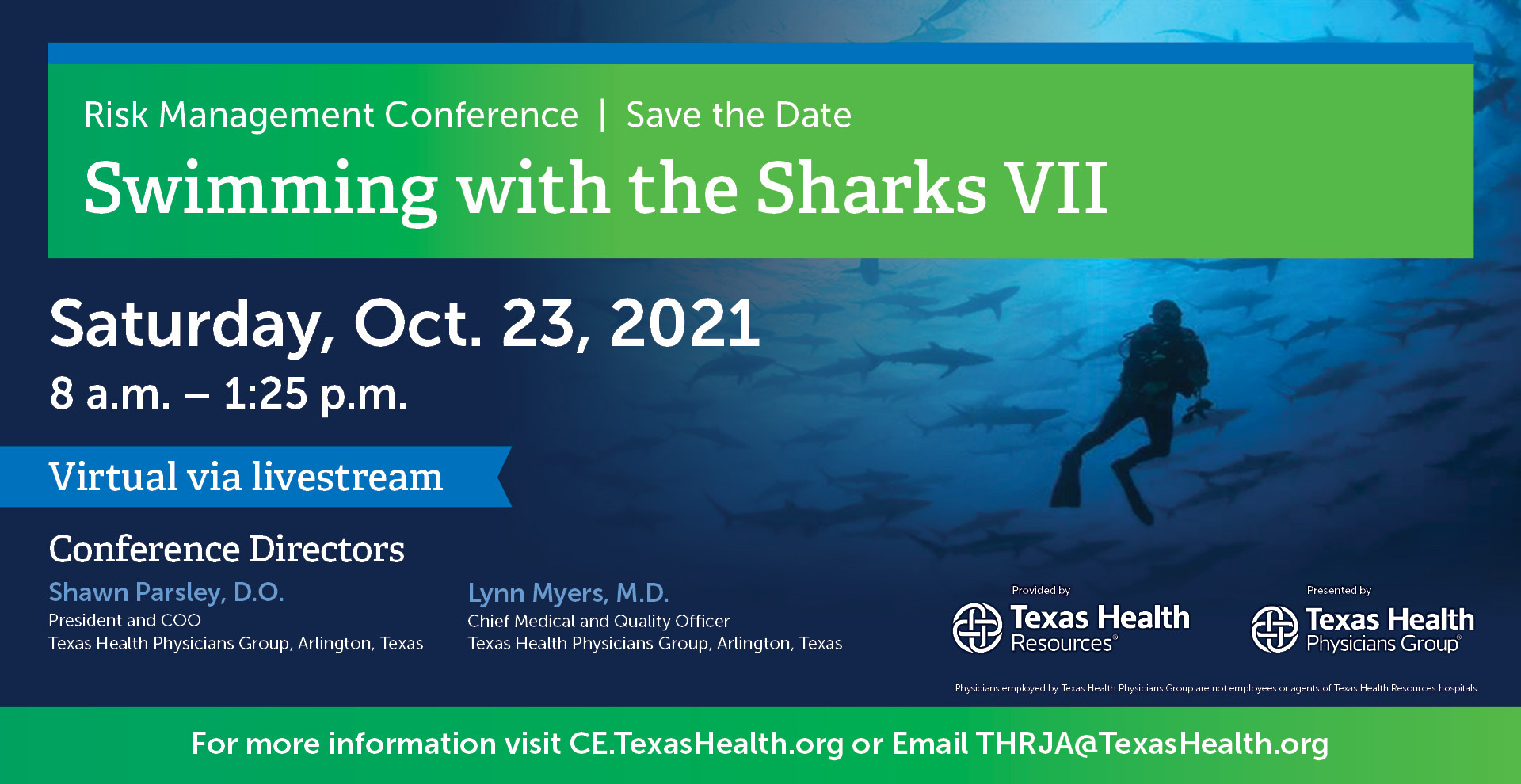 Target Audience
This conference is designed for all Texas Health Physicians Group physicians and advanced practice providers.
The THPG Risk Management team has developed an annual conference surrounding the content areas of risk and legal issues that primary care providers see on a regular basis. THPG continually adds a large number of providers and staff. This conference will address risk issues that are an ongoing problem to a wide audience.
Learning Objectives
Upon completion of this educational activity, participants should be able to:

Opioid Management
• Identify patients with opioid use disorder (OUD)
• Develop tracking to understand progress of patients being treated for OUD
• Discuss how non-psychiatrists can treat OUD
• Outline how organizations can limit the first opioid prescription
• Discuss the dangers of co-prescribing benzos and opioids
 
Peer Review (Mock Scenario)
• Discuss the peer review process in Texas Health Physicians Group
• Describe how peer reviewers are selected
• Explain what to expect when you are the subject of peer review
 
New Texas Legislation in Controlled Substance Management
• Discuss the implications of the new law HB 2174 – opioid prescribing for acute pain not to exceed 10 days with no refills
• Discuss new legislation recently passed
• Describe what is required for HB 2454 – safe and effective pain management
• Develop awareness of Narxcare reporting and functionality
 
Expected Behaviors of Preceptors
• Identify accepted practice of host unit for preceptors
• Discuss accepted practice of preceptors while working in host unit
• Promote diversity and inclusion with preceptorship
 
Recognition of Cardiac Emergencies in the Primary Care Setting
• Identify life-threatening symptoms in patients with history of underlying heart disease/conditions
• Recognize common conditions that may mask serious cardiac events
• Discuss the authority gradient: When is it okay to call 911?
 
Sex Trafficking, Commercial Exploitation of Children and Commercial Exploitation
• Discuss requirements of HB 2059 as it applies to healthcare providers
• Discuss recognition of sex trafficking and exploitation
• Describe ethical implications of reporting/not reporting human/sex trafficking cases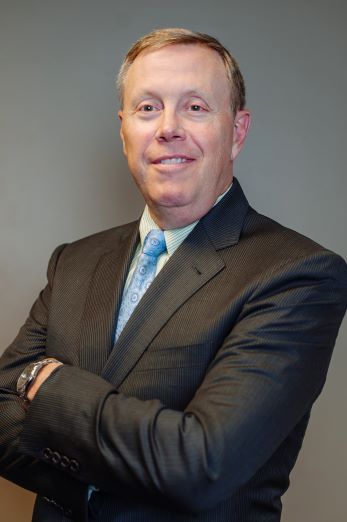 Kenneth Braxton, J.D. - Assistant General Counsel, Texas Health Resources
Ken Braxton has been a health care attorney for the past 35 years.  He was in house litigation counsel and adjunct professor for the Texas Tech Health Sciences Center, as well as faculty at the Texas Tech Law School where he taught Medical Negligence and Health Law.  He has tried over 100 medical negligence cases as first chair, and defended over 1,000 cases for health care providers before the Texas licensure boards. 
For the past 11 years, he has been an Assistant General Counsel for Texas Health Resources, with primary responsibility for representation of Texas Health Physicians Group, a physician organization with over 1,000 primary care and specialty providers.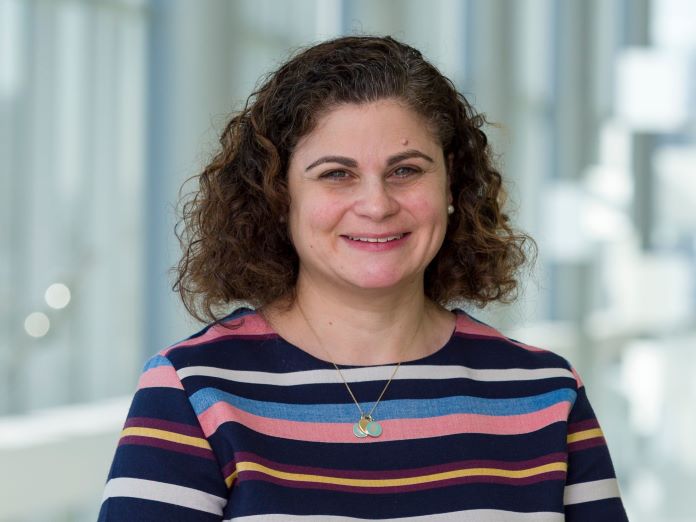 Adriane dela Cruz, M.D., Ph.D. - Assistant Professor; Associate Program Director, General Psychiatry Residency Program; Assistant Director, Academic Colleges; Co-Course Director, Brain and Behavior; Department of Psychaitry, UT Southwestern Medical Center
Listen to the Yeah No Journal  Club at yeahnojournalclub.simplecast.com or on your favorite podcast app!
Dr. Adriane dela Cruz is an assistant professor of psychiatry and an associate program director of the general psychiatry residency program at UT Southwestern Medical Center in Dallas. A native of Houston, she earned her BA in neuroscience from Amherst College in Amherst, MA and completed her medical and graduate school training in the M.D.-Ph.D. Combined Degree Program at the University of Texas Medical Branch in Galveston. She came to Dallas to complete her residency in General Psychiatry at UT Southwestern, and she stayed there to complete her fellowship in Addiction Psychiatry prior to joining the faculty at UT Southwestern.
Dr. dela Cruz is an avid educator, and she teaches medical students, residents, and fellows in the areas of psychiatry, neuroscience, evidence-based practice, and addiction psychiatry. She is active in practice as an outpatient addiction psychiatrist and has previously done research on stimulant and opioid use disorders.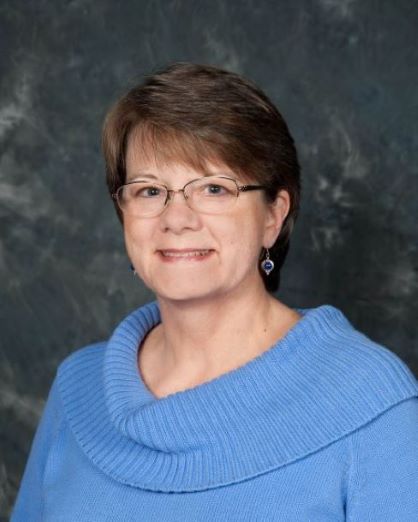 Laurette Dekat, M.D., M.P.H. - Medical Director; Department of Physician Assistant Studies, School of Health Professions, UT Southwestern Medical Center
Dr. Laurie Dekat received a B.A. in Biology from the University of Dallas and a M.D. from the University of Texas Medical School at Houston.  She completed her residency in Pediatrics/Adolescent Medicine at the University of Oklahoma Health Science Center followed by an M.P.H. from Johns Hopkins School of Public Health, International Medicine tract. 
Dr. Dekat has over 35 years of clinical experience taking care of adolescents and young adults.  She has been involved in PA education as a preceptor and lecturer for over 30 years.  Dr. Dekat has served as Medical Director of the UTSW PA Program for 15 years.  During this time she earned the Distinguished Teacher Award for part-time faculty on 2 occasions.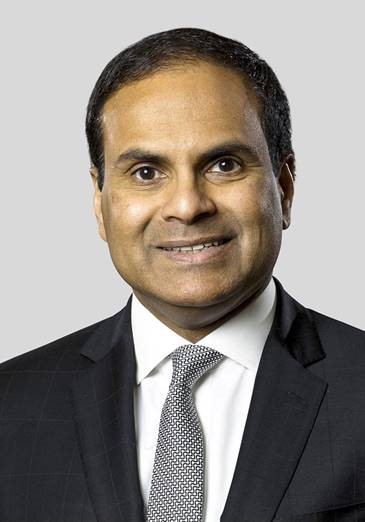 Sreenivas Gudimetla, M.D., FACC - Cardiologist; Assistant Professor of Medicine, Consultants in Cardiology, Texas Health Heart and Vascular Specialist, TCU/UNTHSC School of Medicine
Sreenivas Gudimetla, M.D., was born in Manhattan, KS., and graduated from Southern Methodist University in Dallas with a bachelor's degree in biology in 1987, Summa Cum Laude. His medical training was completed at the University of Texas Health Science Center at San Antonio. He trained in internal medicine at the University of Texas Southwestern Medical Center at Dallas, where he remained on faculty in general internal medicine for two years. 
Dr. Gudimetla completed training in cardiovascular diseases at the University of New Mexico in Albuquerque, and joined Consultants in Cardiology in 1999. He is board-certified in cardiovascular disease, and is a Fellow of the American College of Cardiology. 
Dr. Gudimetla's interests include cardiac pacing, diagnostic invasive cardiology, non-invasive cardiac imaging, medical education, and clinical research. He served as Chief of the Medical Staff at Texas Health Fort Worth Hospital from 2014-2015 and was a member of the Board of Trustees at Texas Health Fort Worth Hospital from 2012-2017. He also served on the Board of Trustees at Fort Worth Academy School.   He served for 15 years on the Tarrant County Board of Directors of the American Heart Association with a majority of those years as board president.  He is currently Assistant Professor of Medicine at TCU/UNTHSC School of Medicine.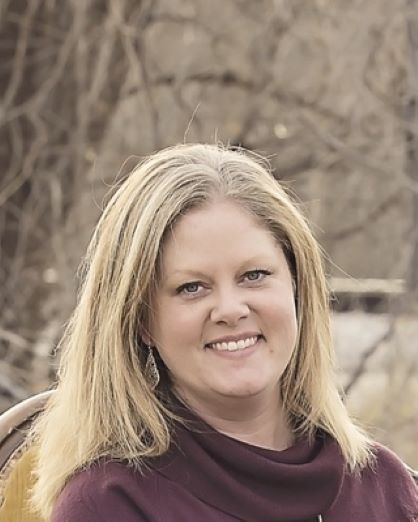 Susan McKelvy, M.S., LPC-S - National Conference Director, New Friends, New Life
Susan McKelvy, MS, LPC-S is the National Conference Director for New Friends New Life. New Friends New Life restores and empowers formerly trafficked girls and sexually exploited women and children. 
Susan has over 15 years of experience in the mental health field. Most recently, Susan was the manager overseeing The Eddie Bernice Johnson Youth and Family Clinic, serving Fair Park and South Dallas. The clinics are a partnership with Parkland Health and provide medical and mental health services to students and families in Dallas ISD. Prior to that, Susan served as the Assistant Clinical Director for Genesis Women's Shelter, where she worked for 8 years providing clinical services, supervision, and expert testimony in domestic violence.
Susan graduated from Southwest Texas State University with a Bachelor's in Psychology and the University of North Texas with a Master's in Counseling.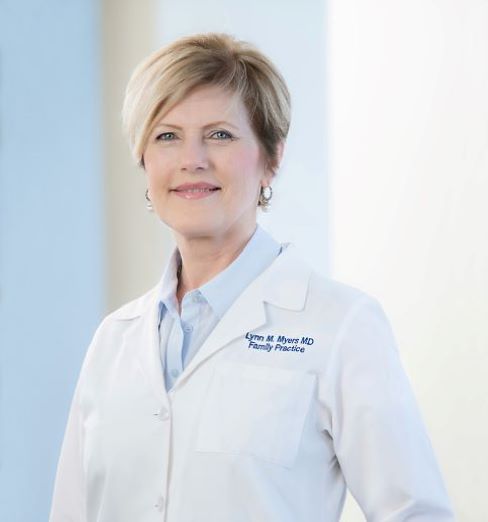 Lynn Myers, M.D., CPC, CHC - Sr. Vice President; Chief Medical and Quality Officer, Texas Health Physicians Group
Dr. Lynn Myers is a Family Physician. Dr. Myers was in private practice for twenty years before moving into an administrative role for Texas Health Physicians Group. She takes great pride in building and leading diverse interdepartmental teams to accomplish strategic initiatives in quality, compliance and EMR implementation. She has also dedicated her time to improving clinician well-being and professionalism within the physician group. 
Dr. Myers is a certified coder and certified in Healthcare Compliance. She works to help physicians improve their documentation to confidently support the levels of service and diagnoses reported for reimbursement, and to allow electronic capture of clinical data for quality monitoring. Dr. Myers has been instrumental in the organization's journey to high reliability through programs which include leader training, implementation of error prevention tools, rounding for safety and reliability coaching within the physician group. 
Lynn Myers, MD is currently, Sr. Vice President, Chief Medical and Quality Officer at Texas Health Physicians Group.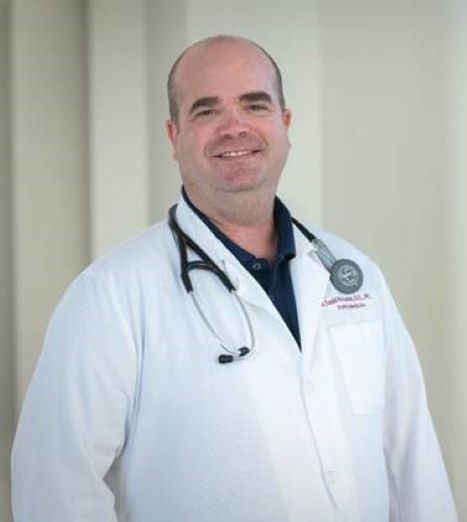 Todd Richwine, D.O., M.S., FAAFP - Chief Medical Informatics Officer, Family Practice Physician, Associate Professor, Texas Health Physicians Group, TCU/UNTHSC School of Medicine
Dr. Todd Richwine is the chief medical information officer (CMIO) for Texas Health Physicians Group (THPG).
Since 2018, Dr. Richwine has led and assisted in planning, coordinating and overseeing the electronic health record (EHR) and other information technology solutions which providers and clinicians use within THPG. 
As a member of Physician Comp Committee, he was also an integral part of the development and deployment of all improvements and modifications to the primary care provider reimbursement structure. In an effort to meet the needs of the community, the providers and prepare for future changes in health care, this committee recently launched the latest version of the Physician/APP salary index including traditional guaranteed salary, wRVU-based salary and an innovative panel model. 
Dr. Richwine began his career as a physician at THPG in 2011. Along with providing patient care, he also worked as the physician champion for THPG. As the physician champion, he was the primary Epic physician builder who oversaw the Ambulatory PAC committee and helped leadership in the Epic Refuel. In addition, Dr. Richwine worked to improve the CareConnect One EHR experience for providers and assisted with their training. 
He earned his undergraduate degree at Baylor University and earned a masters in integrative physiology at the UT- Houston Graduate School of Biomedical Sciences. In 2000, he received his Doctor of Osteopathic Medicine at the University of North Texas Health Science Center - Texas College of Osteopathic Medicine in Fort Worth and completed his post graduate residency at the St. Louis University-Forest Park Hospital.
Outside of work, he enjoys spending time with his family, traveling, attending his children's' sporting events and playing golf.
Physicians employed by Texas Health Physicians Group are not employees or agents of Texas Health Resources hospitals.  
Available Credit
4.75

AMA PRA Category 1 Credit™

In support of improving patient care, Texas Health Resources is jointly accredited by the Accreditation Council for Continuing Medical Education (ACCME), the Accreditation Council for Pharmacy Education (ACPE), and the American Nurses Credentialing Center (ANCC) to provide continuing education for the healthcare team.

The Texas Health Resources designates this live activity for a maximum of 4.75

AMA PRA Category 1 Credit

™. Physicians should claim only the credit commensurate with the extent of their participation in the activity.

4.75

Attendance

4.75

Nursing Contact Hour(s)

In support of improving patient care, Texas Health Resources is jointly accredited by the Accreditation Council for Continuing Medical Education (ACCME), the Accreditation Council for Pharmacy Education (ACPE), and the American Nurses Credentialing Center (ANCC) to provide continuing education for the healthcare team.